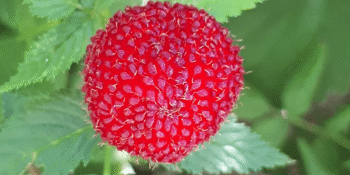 Sample Food Festival
Wild Foraging Masterclass with Peter Hardwick
Hosted by Peter Hardwick
Bangalow Showgrounds (Bangalow, NSW)
Saturday, 3 September 2022 2:00 PM
Join renowned foraging expert Peter Hardwick for an unforgettable wild foods experience!

The range of wild foods all around us can be very surprising, from edible weeds and native berries to aromatic leaves. With the ever increasingly popularity in wild foods there is no better time to learn about the abundant and overlooked wild foods in our neighbourhood from a professional forager.

Peter has extensive experience in foraging wild food, and this has enabled him to play a pivotal role introducing these ingredients to food lovers. Peter researches wild ingredients and then pitches them to chefs who develop these ingredients into flavoursome dishes.

Join Peter for a unique 1 hour foraging walk along the creek and around Bangalow exploring the unusual foods that grow all around us. Peter will then present the foraged items to two incredible chefs who will cook off against one another in a lighthearted competition to create a dish each from the foraged wild ingredients.

The forage tour will leave from the Sample Food Festival at the Bangalow Showground - meeting at the cooking stage for departure.

Class sizes are very limited so make sure you book in early for this fascinating masterclass looking into the secretive world of foraging and wild ingredients on your doorstep.