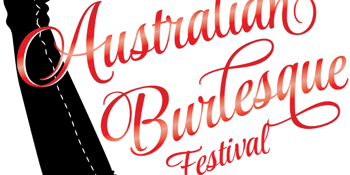 Presented by Dolores Daiquiri
The Australian Burlesque Festival – New Follies!
Celebrating 11 years!
Max Watt's Melbourne (Melbourne, VIC)
Thursday, 14 October 2021 7:00 PM
The Australian Burlesque Festival presents New Follies Revue!
Be the first to see the next stars in burlesque!
New Follies Revue showcases the world of the new burlesque starlets. Watch them glitter on the stage in all their showgirl finery, but who will shine brightest in this competition? New Follies Revue encourages and promotes Australian emerging performers with less than two years experience on the stage.
Catch a glimpse into the blazing future of the next generation of burlesque performers!
*Celebrating 12 years in 2021*


SHOW INFORMATION
Show 1: 700pm to 830pm
Show 2: 900pm to 1030pm
Show 1 & 2: 700pm to 1030pm
(VIP tables and theatre style available)
*Times subject to change
Dress code: Evening attire or smart casual
18+ event. Adult content. May contain partial nudity.
*ABF will comply with current and future Covid 19 guidelines*
Show Policy
*All times subject to change*
*Artist line-up and show content subject to change*
*No photography or recording permitted*
ABF prides itself on providing a safe and inclusive space for our performers and patrons. We do not tolerate harassment, bullying, racism, homophobia, sexism or any kind of disrespect towards our artists, crew, venue staff or other patrons.
Any patron found to be engaging in the above behaviour will be asked to vacate the premises immediately.
Refund Policy
Tickets are non-refundable and non-transferable for any reason including but not limited to:
• change of mind
• missing part or all of an Australian Burlesque Festival event due to late arrival
• unable to attend due to medical/personal reasons*
*Refunds will only be considered due to extenuating circumstances related to Covid-19 – specifically where the Australian Federal and/or State Government authorities mandate an official change/upgrade in regulations and restrictions regarding social distancing and/or large event and large group gatherings