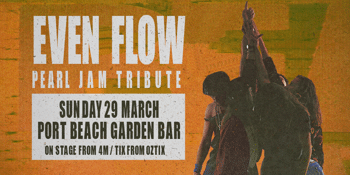 Even Flow: A Pearl Jam Tribute
Plus special guests.
Port Beach Garden Bar (North Fremantle, WA)
Sunday, 29 March 2020 4:00 pm
Perth's newest tribute band to the 90's rock legends Pearl Jam... Even Flow.
A killer lineup playing tribute to one of the 90s biggest acts.
You won't want to miss this!