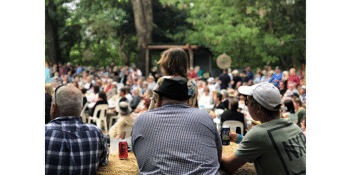 A Hitch To The Sticks Festival presents
Hitch Series ' Bushfire Benefit'
Saturday, 7 March 2020 2:00 PM
☀🐨HITCH SERIES 'BUSHFIRE BENEFIT' 🐨☀

The full line up for our bushfire benefit has arrived! THE SUPERJESUS | DALLAS FRASCA | PHIL CEBERANO + BIGFOOT | BARRY MORGAN | TIM McMILLAN & RACHEL SNOW | GLITTER B. CLUB | LIV CARTLEDGE & MARISA QUIGLEY!

READ MORE: https://bit.ly/2RIEhgZ

Due to the catastrophic bushfires, hazardous smoke and weather conditions around N.E Victoria, the Hitch Team will now use their platform to raise some much-needed funds for the area with an incredible all-star line-up to encourage tourists back to help the local economy get back on their feet. Profits raised from the event, 100% of any Hitch merch sold and 100% of donations collected on the day will go equally to the Victorian Bushfire Appeal (via Bendigo Bank) and Blaze Aid. This will directly help communities in need, so please donate generously.

Kicking off at 2 pm 'til late, we had so much fun with you in November, we couldn't resist throwing another party for you all!
Mini-bus + Accommodation packages available (limited seats only)!