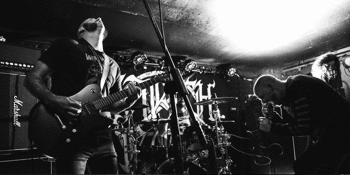 Crucible
CANCELLED - SUNDR & CLASS TRAITOR
BØG & SEROTONIN MALFUNCTION
Barwon Club Hotel (South Geelong, VIC)
Saturday, 2 October 2021 7:00 pm
Melbourne's SUNDR & CLASS TRAITOR bring their heavy, despairing, emotionally intense blend of post-metal and sludge for their first performances outside of Melbourne, post-lockdown.
After only a select few sold-out shows following SUNDR's 2020 release "Solar Ships" and CLASS TRAITOR'S electrifying debut in the Melbourne live music scene, with their first release on the horizon.
Joined by special guests for three unique shows in Frankston, Bendigo and Geelong.
Presented by Crucible
crucibleart.com
Photo by Elgin Huang Jiale