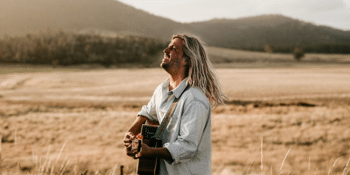 New World Artists presents
Felipe Baldomir - Australian Tour 2021 - Early Show
with Dusty Boots
The Grace Emily Hotel (Adelaide, SA)
Thursday, 20 May 2021 6:30 PM
'I am so stoked to announce I will be heading on tour around Australia this April/May insupport of my latest album 'Only Light' and my upcoming single 'Astronaut' !

Felipe Baldomir is an Indie-Folk singer and songwriter from Uruguay, South America.
He is a multi-instrumentalist musical architect, who takes his audience on soulful sonic journeys.

"While Felipe is from South America, his music has such a breezy Australian sound that no doubt comes from his ability to connect to country, to feel the sound of the ground that his two feet are standing upon."
Through his music he shares his reflections of people and places, of moments and memories - while listening you discover each song is a love letter to the person or place that inspired the creation of each melody.

He is currently based in Byron Bay and has been touring, supporting and performing alongside Jack Botts, Tay Oskee, The Dreggs, Kyle Lionhart, Dusty Boots and Ben Camden - and can be seen regularly sharing his music as part of the vibrant Byron busking community.