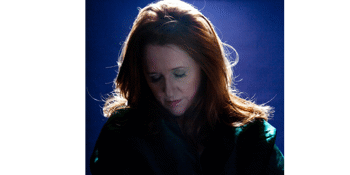 RoadSong and Laing Entertainment
MARY COUGHLAN (Ireland)
The Fyrefly (St Kilda, VIC)
Thursday, 28 February 2019 7:00 pm

MARY COUGHLAN (IRELAND)
Mary Coughlan is Ireland's greatest female singer because over twenty-five years and ten albums she's made the most grown-up, uncompromising, wholly personal and utterly universal music on either side of the Atlantic about what goes on between men and women. She has taken the classic standards of jazz balladry and the recent gems of rock and Irish song-writing, shaken them and offered them up anew, like jewels dripping from the deep, strewn on black velvet. She sings in the voice of the wrong and wronged woman and she makes us think what it is men make of women and what women have to do to make do.
Doors open/ Dinner: 7:00 PM
The show starts: 8:30 PM

THE FYREFLY
The Fyrefly is St Kilda's superb new dining, music and entertainment room located just down the stairs at Newmarket Hotel. Creature comforts meet sophisticated glamour, with outstanding facilities for the artists to play a huge variety of music styles including jazz, soul, funk, RnB, and even comedy.
OUR DINING EXPERIENCE
Aside from entertainment, an evening at The Fyrefly entails fine dining, top-shelf hooch and classy cocktails. We offer two or three-course dinner & show packages, or you can take your pick from our A La Carte Menu. While our dishes are subject to change, our menu showcases only the best locally sourced ingredients guaranteed to delight your taste buds.
CONNECT WITH US
For the latest music news, events and more sign up for our newsletter.
Follow us on Facebook.
Learn more about The Fyrefly on our website.