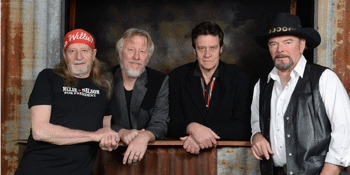 The Longyard Hotel presents
The Storytellers
Longyard Hotel (Tamworth, NSW)
Monday, 21 January 2019 7:30 pm
THE STORYTELLERS
CASH - NELSON - KRISTOFFERSON

The cast and crew of 4 Highwaymen regret to announce that due to a recent illness, Rob Wilson (our Waylon), will be unable to attend the 2019 Tamworth Country Music Festival and the cast and our wish for him is to have every chance to continue with his treatment and rest and recuperate over the following months. Rob personally would like to express his disappointment that he can't attend the festival this year, being part of such a great show, catching up with old friends and making new ones. He looks forward to coming back bigger and better next year

For 2019 TCMF the 4 Highwaymen crew will be performing "The Storytellers" - the songs of Cash, Nelson and Kristofferson.

The Storytellers will be presented by Alan Bowles (Johnny Cash), Bruce McCumstie (Willie Nelson) and Bryen Willems (Kris Kristofferson) and their band just as 4 Highwaymen have in past years with maybe some surprise additions. The show will feature favourite songs and stories from three of the world's greatest songwriters of modern times, performed by these well known Australian performers who have featured in past years in our 4 Highwaymen show proclaimed by audiences as "just as close as you can get to the real thing".

2019 will be the eighth consecutive year at the iconic Longyard Hotel for these artists where our 4 Highwaymen show has sold out year after year.

The venue is top class, the food is fantastic and the show will bring back your memories of three of country music's all time superstars - come along and join us at the Longyard Hotel Monday 21st January @ 8pm or Thursday 24th January @ 12noon.