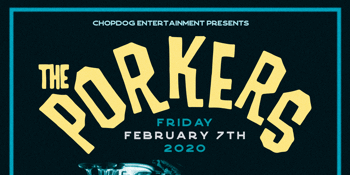 Chopdog Entertainment presents
THE PORKERS "Play Grunt"
with Chris Duke & The Royals, Faim Accompli & Hack The Mainframe
Marrickville Bowling Club (Marrickville, NSW)
Friday, 7 February 2020 7:30 pm
The Porkers - Back to the Bowlo!
After selling out late 2019 at Marrickville Bowling Club, the Porkers couldn't resist the offer for another show on February 7th, 2020. This time they'll be playing their 1994 album "GRUNT" front to back with support from Chris Duke & the Royals, Fait Accompli & Hack the Mainframe. On sale now for $33 + BF.