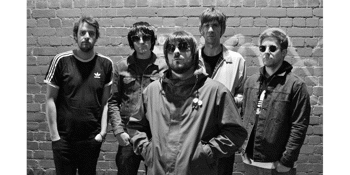 SHAKERFAKER - "Definitely Maybe" 25th year anniversary
Prince Bandroom (St Kilda, VIC)
Saturday, 12 October 2019 9:00 PM
After a run of SOLD OUT shows around the nation, Australia's best Oasis tribute band 'Shakerfaker' return to Melbourne to celebrate the 25th Anniversary of Oasis debut record 'Definitely Maybe'. The Prince Of Wales Bandroom is honoured to house this momentous one off celebration.
Shakerfaker will play the seminal Oasis debut in its entirety followed by an extended encore of classics & rarities in all their sweaty, sing-along glory.
Kicking off this night of sing-alongs will be "The Nowhere Men' the sensational Beatles Tribute. Yep that's right Liam's wet dream has come true, The Beatles are opening for Oasis.
"In January 1994, five lads from Manchester went into Sawmills Studio in Cornwall for their second attempt at recording a bunch of songs for their first album release. With a little help from mixing and mastering genius Owen Morris the result was outstanding…and so was brought to the world the classic Definitely Maybe.

Definitely Maybe helped to spur a revitalisation in British pop music in the 1990s and was embraced by critics for its optimistic themes and supposed rejection of the Grunge music of the time. The album is regarded as a seminal entry of the Britpop scene, and has appeared in many publications' list of the greatest albums of all time.

25 years on and it's still considered one of the best debuts of all time, still being banged out in pubs and clubs around the globe, still making people come together and…well…'avin it!!" – NME
You know the songs, you know you want to sing along so get your mates together and get ready to be transported back to 1994 and the birth of Britpop right in the heart of St. Kilda. It's gonna be biblical. Get your tickets now.
Mad fer it!