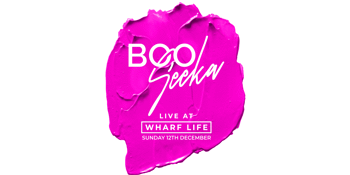 Queens Wharf Hotel
Queens Wharf Hotel Presents Boo Seeka LIVE at Wharf Life
Queens Wharf Hotel (Newcastle, NSW)
Sunday, 12 December 2021 5:00 PM
WharfLife Sundays just got a whole lot better with 'Boo Seeka' headlining on the wharf on Sunday 12th December.
It has been a crazy 12 months of sold out shows across QLD, VIC & NSW and releasing new favourites like 'Don't Waste your Love', 'Never Enough' and 'Days Get Better'. Luckily Boo Seeka will be bringing their same dynamic energy to the Queen's Wharf Hotel for their only Newcastle show.
Limited tickets available, don't miss out!