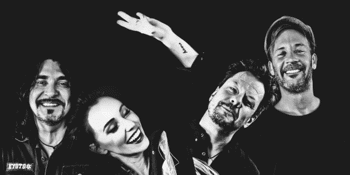 Q Live presents
BABY ANIMALS
with special guests
The Spotted Cow (Toowoomba, QLD)
Saturday, 5 October 2019 8:00 PM
Aussie rock group Baby Animals are returning to Toowoomba for ONE SHOW ONLY!
Fronted by the charismatic Suze DeMarchi, the band will be playing the greatest hits and fan favourites from their three decade long career, including tracks like Rush You, Early Warning and One Word.
Baby Animals have been one of Australia's biggest bands since they burst onto the scene with their self-titled debut - and continue to be a staple on the Australian pubs and clubs touring circuit.
The band was touring with Van Halen in the US in when they heard the album had topped the charts. Baby Animals spent six weeks at number one in Australia – keeping Nirvana's Nevermind out of top spot.
Baby Animals went eight times platinum and won three ARIA Awards – Best Album, Best Debut Album and Best Debut Single. It was also declared one of the Top 25 albums of 1992 in UK rock bible Kerrang!, and Baby Animals performed 'Painless' on Late Night With David Letterman.
Baby Animals was later featured in The 100 Best Australian Albums, with the book explaining: "Baby Animals exploded on the Australian music scene with a bracing fusion of heavy metal bravura, a touch of glam dynamics and a look and a swagger."
Fierce and uncompromising – the first single from the band's second album was called 'Don't Tell Me What To Do' – Suze DeMarchi was also featured in the book Rock Chicks, The Hottest Female Rockers from the 1960s to Now. "Baby Animals was like a breath of fresh air," the book stated, "a hard-rocking band fronted by a guitar-wielding, tattooed temptress who could rock with the best of them."