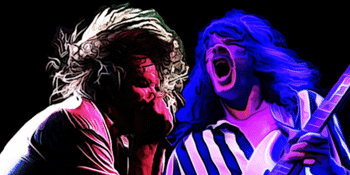 Cole Bishop Presents
Blue Shaddy + Southern River Band
Whalebone Brewing Co (Exmouth, WA)
Saturday, 21 November 2020 5:00 PM
BLUE SHADDY As quoted by Salty from Salty Dog Blues n Roots Podcast/Radio, www.salty.com.au 'In the West Australian wheatbelt, Shaddy is known as a feral cat, 'Wild and Furious', just like a Shaddy gig'. West Australian four piece Blue Shaddy are a family band that seem to fit more into one song than most do in a two hour set. To quote 'The Hollies' 'the road is long with many a winding turn'. 'He aint heavy', 'he's my brother' (Belly), then there's the wife (Sandy), and now after some 17 years away from the band drummer Dean Wuksta and original drummer is back, and there you have 27 years of 'Blue Shaddy' fresh and ready to go. Jim McClelland, guitarist singer and main songwriter blends elements of, blues, country, and rock in his writing creating a whirlpool of foot stomping infectious energy. Taking you from a Smokey, whiskey soaked blues lounge, to funky town, then winding up drinking moonshine in the all in haystack hoe down. 'Blue Shaddy' try to involve the audience and bring them right on stage with them for the ride. Jim will always ask, 'How ya going' and he actually does mean that. and belly will dance like a mad man on hot bed of coals harmonica blasting, Sandy and Dean just sit firmly in the engine room holding it tight, allowing brothers Jim and Belly the freedom to explore the raw exuberance of each other's talents as only kin can do. 'Blue Shaddy' have independently released four albums and have been showcased in the U.S through ' Tin Records' with 'Howling Dog' being included in the New music 'Tin Records' compilation 2007. Then in 2003 selling 'Howling Dog' to MTV's TV series 'Wildboyz' (season 3). The follow up to 'Jackass' Staring Steve O.
SOUTHERN RIVER BAND
In a world where starting a biography with 'In a world where' is common practice, The Southern River Band are apparently no different.

They say you're only as good as your last, and whoever 'they' may be, they're dead right. The Southern River Band epitomise everything about that statement. Be it a life changing live show, soundtrack-to-the-rest-of-your-life song, cinematic masterpiece video, anything, no, everything - They never fail to raise their own bar.
The band from Thornlie (Where? Exactly) spent their 2019 touring Australia, gigging relentlessly, taking their Rock 'n' Roll Dance Party to anywhere with a stage and a PA. Along with earning their keep at being one of the best live acts in Australia, the band released their sophomore record 'Rumour & Innuendo' to rave reviews from fans and critics alike. The first single 'Chimney' reached a massive global audience, and the aptly titled second single 'Second Best' brought with it the bands absolutely ridiculous debut on the silver screen.
Coming into 2020 red hot, and, with perfect vision, SRB played with one of Australia's greatest ever bands Cold Chisel to over 16,000 rabid fans to ring in the new year. There's no sign of slowing down for Thornlie's greatest ever export either - shows with Birds of Tokyo, Jebediah, Gyroscope, Wolfmother, Grinspoon, Amyl & The Sniffers, and a gargantuan National tour supporting arguably the greatest British rock band of the 21st century, The Darkness, lay the foundations for what can only be described as a (insert superlative here) year and beyond for The Southern River Band.
To quote another Australian icon - "Do yaself a favour".