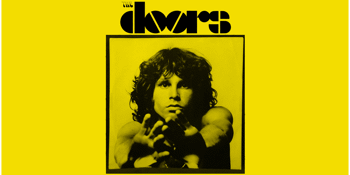 LA Women Play The Doors
Friday, 9 August 2019 8:00 pm
Local supergroup LA Women will reunite this August, channelling their collective musical talents to perform the works of seminal Los Angeles rock outfit, The Doors.

The band will play Badlands Bar on Friday, 9 August.

Fuelled by the psychedelic, surreal poetry of their charismatic and mysterious leader, the late Jim Morrison, The Doors' sound was distinctive combination of seemingly incongruous styles, incorporating jazz, rock, blues and Eastern elements.

Fans can expect to hear The Doors' Greatest Hits album in its entirety, which includes Light My Fire, Break On Through (To the Other Side), Roadhouse Blues, L.A. Woman and more beloved tracks from a band that dominated the 60s and 70s.

The works of The Doors - aka Morrison, Ray Manzarek, Robby Krieger and John Densmore - will be performed by a variety of prominent West Australian musicians, led by End Of Fashion's Justin Burford as Morrison.

These shows are a must for all fans of The Doors' brand of adventurous, sensual and fantastical rock 'n roll. Tickets on sale now via Oztix.