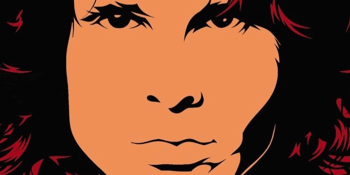 Code One Entertainment presents
Unlocking The Doors – A Tribute to the Doors
with special guests
Royal Hotel Queanbeyan (RHQ) (Queanbeyan, NSW)
Friday, 12 June 2020 6:30 PM
Dinner service commences at 6.00pm. General Admission Entry at 7.45pm
Dinner & Show packages include entry and a two course meal (Entrée & Main), alternate serve.
*Shared table seating: 1, 2 OR 3 people ticket holders are seated together*
DINNER & SHOW 6PM | GA 745PM
Please note: this show will have limited seating and be standing only, dinner&show tables cannot be joined together on the evening and dinner will be allocated in multiple rooms separate to the show. Each below purchase option will allow you to buy one whole table. Tables may be place together to suit numbers. If you require more than one table per purchase please call our customer service team on 1300 762 545.
Special Needs Booking Information
For special needs bookings (including specific dietary requirements) please contact the venue directly on (02) 6297 1444.
Online Ticket Availability
Dinner & Show sales close at 12pm on the day prior to the event.
Show Only sales are available up until 4pm the day of the event. Door Sales are subject to availability..
-----
'Unlocking The Doors' are appearing in a mesmerizing tribute to the eclectic and provocative music and poetry of Jim Morrison and the Doors. Considered one of the most authentic and entertaining Australian tribute shows, Unlocking the Doors continue to reprise the energy, mayhem and psychedelia of the late 60s, amassing a growing legion of fans and much critical acclaim.
"We like to show people how brilliant The Doors were... and how intoxicating Jim Morrison was on stage." - Rich aka 'Jim'. A long-time devotee of The Doors, Rich delivers a heartfelt performance, channeling the mystical command once held by the man at the iconic heart of the band.
The Doors were renowned for performing without a bass player, and Sandy on organ and keyboard bass holds the key to reproducing the authentic live sound of Unlocking the Doors. Sandy has dedicated herself to mastering Ray Manzarek's ability to split his brain between two keyboards, playing hypnotic bass fills with one hand and stabbing syncopation and signature melody lines with the other.
Mick draws on his classical guitar and rock background to play his Gibson SG standard in finger-picking style to emulate Robbie Krieger's beautiful legato tone. From the beautifully atmospheric tremolo of 'Riders on the Storm' to the grinding attack of '5 to 1', Mick plays homage to that unique Krieger sound that is impossible to pigeonhole.
And completing the line-up on drums is Lee. John Densmore's unique fusion of Jazz, Rock and Latin beats still stands unsurpassed for the eclectic signature it placed on The Doors' sound. Lee unlocks Densmore's original style, providing the backbeat so vital when paying tribute to this stunning catalogue of classics.

Over 50 years since the release of their first album, The Doors are still popular, influential, controversial, and relevant. Unlocking The Doors takes us back to when 'The Lizard King' ruled, while helping a new wave of listeners break on through to the other side.
"If the doors of perception were cleansed, everything would appear to man as it is, infinite." William Blake .