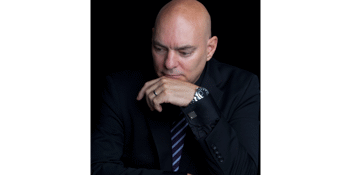 The Fyrefly presents
CAM GILES
with special guest Robert Rothko
The Fyrefly (St Kilda, VIC)
Saturday, 2 February 2019 7:00 PM
CAM GILES
with special guest
ROBERT ROTHKO
Cam Giles returns to Firefly @ New Market Hotel on Saturday February 2nd 2019 for an evening of stunning jazz with his amazing band of Melbourne's finest musicians.
Showcasing new jazz interpretations of David Bowie, Rolling Stones, Lou Reed to the more traditional Bill Evens, Tony Bennett, and more.
Cam will also feature his stunning INXS jazz tribute album receiving rave reviews all over the country and available at all good music stores through Ambition Entertainment/Sony Music.
Your line-up for the evening:
Cam Giles - Vocals
Ryan Menezes - Drums
Brett Rosenberg - Piano
Jordan Torento - Bass
Lance Sue - Guitar
Lachlan Davidson - Horns
Early special guest - The always classy, guitarist/singer Robert Rothko
"American native Robert Rothko blends the classic style of singer/songwriters from the 60s and 70s with modern music sensibilities."
Doors open/ Dinner: 7:00 PM
The show starts: 8:30 PM

THE FYREFLY
The Fyrefly is St Kilda's superb new dining, music and entertainment room located just down the stairs at Newmarket Hotel. Creature comforts meet sophisticated glamour, with outstanding facilities for the artists to play a huge variety of music styles including jazz, soul, funk, RnB, and even comedy.
OUR DINING EXPERIENCE
Aside from entertainment, an evening at The Fyrefly entails fine dining, top-shelf hooch and classy cocktails. We offer two or three-course dinner & show packages, or you can take your pick from our A La Carte Menu. While our dishes are subject to change, our menu showcases only the best locally sourced ingredients guaranteed to delight your taste buds.
CONNECT WITH US
For the latest music news, events and more sign up for our newsletter.
Follow us on Facebook.
Learn more about The Fyrefly on our website.