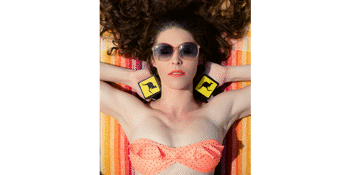 The Pub Group presents
Fanny Lumsden
Longyard Hotel (Tamworth, NSW)
Saturday, 25 January 2020 3:00 pm
Okay it's Saturday afternoon. It's summer. It's festival time. It's a no brainer. Join Fanny Lumsden and her cracking band the Prawn Stars at the Longyard Hotel for a 'bring the fam, (there's play equipment for the kids), relaxing (unless you're ready to combat in Totem Tennis), FUN AF afternoon of Fanny's own version of alt country and new Australiana music.
The 2x Golden Guitar winner, 2x ARIA nominated and CMC award winning singer songwriter has had a whopping few years on the road, selling out Halls all over the country on her Country Halls Tour, putting out albums on her own label (which happen to debut at #1 on the ARIA Country Chart) and just spread joy where ever she goes. She sings about Elastic Waistbands, does Synchronized swimming film clips and travels around in a little caravan.
Fanny and her band will also be previewing some brand new music from their upcoming album!
Not to be missed. Grab the tickets before they go!
Special guest for the evening will be the one and only Jenny Mitchell.