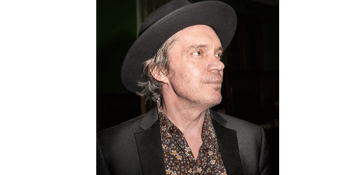 CHARLES JENKINS. DAVID COSMA DUO, DUNCAN PHILLIPS DUO
Swamplands Bar (Thornbury, VIC)
Friday, 15 October 2021 8:00 pm
Charles Jenkins is a Melbourne songwriter/musician/performer/chart topper who has released and toured 19 albums, both locally and internationally. His album Too Much Water In The Boat won The 2014 AGE/Music Victoria award for best folk/roots album, and he has been nominated for two ARIAS with the band Icecream Hands, who recently released their critically acclaimed No Weapon But Love album

"He's too good a writer not to be in your life." SMH

"Delivers the kind of set that astonishes in its depth, variety and good humour. (and) reinforces Jenkins' position as the songwriter's songwriter' - Time Off Magazine

The Age described David Cosma as having the "full-bodied croon pairing the silken wryness of Elvis Costello and the gravel of Bob Dylan" while Inpress magazine wrote "a thinking person's songwriter that speaks volumes to what a terrific talent we have in our midst". Inspiring lyrics accompanied by sumptuous melodies and harmonies, together with his unique method of playing the guitar, guarantees an impassioned live performance. Sonically, his music is rich and luminous, but it is lyrically where Cosma stands apart, with a knack for examining commonplace and even trite circumstance and then magnifies their significance with a wry and at times ironic tone. Religion, pop culture and nostalgic nuances, punctuate and ultimately, accentuate his writing, triggering instant attention from audience and listeners.
Hailing from Scalloway, a small fishing village on the Shetland Islands north east of Scotland, Duncan Phillips is an emerging talent on the Australian music scene. As an original songwriter he found the perfect outlet for his music in the Melbourne venues and the public radio stations the city has to offer. He is playing with highly regarded double bass player Luke Richardson.
Doors 8pm. $15 = b.f.