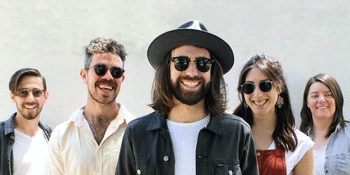 The Evelyn Hotel
The Chris Commerford Band 'MOOD' EP Launch
Bridget Allan, Gorilla Orchestra
The Evelyn Hotel (Fitzroy, VIC)
Sunday, 26 May 2019 2:00 pm
After the successful release of their new EP 'Mood', The Chris Commerford Band are hitting the stage to showcase the new dynamic Blues/Rnb tracks along with some old favourites and plenty of genre-bending goodness.

Come discover the 6 piece outfits pocket driven grooves layers with brassy bliss only to be iced with electrifying guitar lines. With Bridget Allan and Gorilla Orchestra, this will be an all Melbourne band show off that you should be sure not to miss.

Listen to 'Mood' on streaming services such as Spotify anytime.