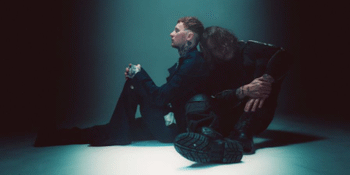 Frank Carter & the Rattlesnakes
A. Swayze & The Ghosts
Wednesday, 22 January 2020 8:00 PM
It is just weeks until what we reckon is one of the greatest punk rock bands on the planet returns to Australia.
As part of their global tour supporting their third record 'End Of Suffering' which has seen them slay audiences at numerous festivals and tour alongside Foo Fighters through Europe, UK punks FRANK CARTER & THE RATTLESNAKES are chomping at the bit to return to Australia when the start their tour in Brisbane on January 16th.

The latest LP 'End Of Suffering' - named after the Buddhist term for enlightenment - is the sound of Frank Carter & The Rattlesnakes entering an entirely new realm of the senses, a forty minute rock'n'rollercoaster of molten-hot bangers, scorched-soul ballads and grunge lullabies laced through with a lacerating lyrical honesty. The album was recorded with Cam Blackwood (George Ezra / Jack Savoretti) at the helm and legendary mixer Alan Moulder (Nine Inch Nails / Queens Of The Stone Age) sprinkling sonic stardust. Indeed. In an age of say-nothing pop and codified corporate rock, "End Of Suffering" does what all great music should- lift the spirits and stir the soul..