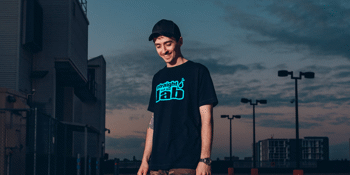 Motive Promotions
Nodus & friends
Rosemount Hotel (North Perth, WA)
Saturday, 8 August 2020 7:00 pm
Nodus is one of Perth's most promising up and coming producers.
With releases on Australian and international labels such as Boey Audio, OSCITY Music, New Forms and more, as well as a bunch of independent releases, Nodus is really making his mark in the drum & bass scene.
With an impeccable flow, smooth blends and fat subs he has no trouble filling the dancefloor and always keeps it fresh.
His skill has landed him a set at Origin new years festival, and shows at venues like Villa, Metro City, Ambar, Capitol and The Sewing Room, and has played on support for some of the biggest names in the game, including T>I, Upgrade, TC, Hedex, Simula, Serial Killaz, Document One and more.
Come celebrate phase 5 with some mad tunes on a killer sound system, with the best company <3
If you were at the last Motive show you'll know that this is not one to miss ;)
Don't be that person who misses out, get your tickets quick and support your local venues, promoters and artists