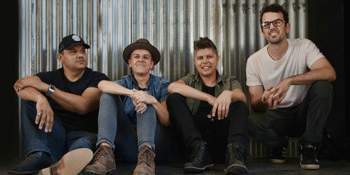 The Longyard Hotel presents
The Viper Creek Band
Longyard Hotel (Tamworth, NSW)
Sunday, 20 January 2019 6:30 PM
Doors: 6.30pm
Open: 7pm

Since early 2011, The Viper Creek Band have been delivering an exciting new sound and high energy, seamless live performances to Australian country music.

The 2014 release of their debut Album 'Kickin' Up Dust' claimed the Number 2 spot on the ARIA Australian Country Albums chart. Since then, The Viper Creek Band have toured extensively, playing major festivals including Gympie Muster, Broadbeach Country Music Festival, Deni Ute Muster, Hats Off To Country, CMC Rocks & Tamworth Country Music Festival shows that are standing room only and never disappoint.
The Viper Creek Band have just released their highly anticipated second Album 'Just Press Play' which Country Update magazine calls 'the soundtrack to the best night out of the best summer of your life'

Just Press Play debuted in the ARIA top 10

Viper Creek have played 'Tootsies World Famous Orchid Lounge' in Nashville and toured Canada in 2016 where they were invited to play the Big Valley Jamboree with Blake Shelton, Dierks Bentley and Carrie Underwood.

High energy and boundless enthusiasm are what fans have come to expect from The Viper Creek Band.

They return to their Tamworth home for 2 shows only during the 2018 Tamworth Country Music Festival. 7pm Sunday 20th January and 4pm Friday 25th January. See you there...