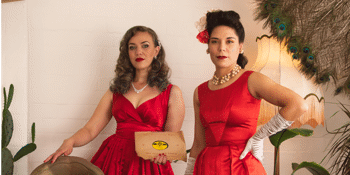 Low 302 presents
Too Much
Low 302 (Surry Hills, NSW)
Thursday, 13 May 2021 7:00 pm
Ever been told you were too loud? too sexy? too emotional?
Rosie Clare and Mouna Stone have and they are here to laugh, cry and sing about it.
With a mix of jazz and music theatre, a splash of vintage dance and a good serve of glamour, join us for a wine or 3 as we ride this musical, emotional roller coaster.

Doors at 7pm, show time 8.30pm. Full dinner menu available.