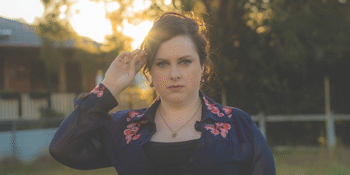 The Junk Bar presents
MEGAN COOPER - WHAT WOULD DOLLY DO?
The songs of Dolly Parton and Megan Cooper
The Junk Bar's Skukum Lounge (Ashgrove, QLD)
Saturday, 19 October 2019 7:30 PM
What would Dolly do? Brisbane singer songwriter Megan Cooper looks back on her past three albums and joins the interpretative musical dots to the songs of her hero Dolly Parton.
Fresh from performances at Brisbane Festival's Spiegltent and the Gympie Muster, Megan will be joined on stage by Mark Angel and Salliana Campbell.

Expect whistle solos, hip shaking, mountain sounds, the darker side of Dolly and stories, lots of stories.