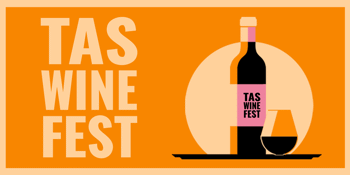 Vandemonian Presents..
Tasmanian Wine Festival: Saturday Evening (18+)
The Goods Shed (Hobart, TAS)
Saturday, 20 August 2022 5:30 PM
THIS IS THE SATURDAY EVENING SESSION 5.30pm-10.30pm
This session is 18+

Introducing the Tasmanian Wine Festival - Winter Edition, an exciting evolution to Tasmania's premiere wine discovery experience. Warming up Hobart's Goods Shed August 20 & 21. With the changing of the seasons the unique, creative spirit of Tasmania comes out to play. As the days get darker and the nights get colder our wines get wilder, our blends get zanier, our reds get bolder. The chill in the air enables vintners to make some incredibly unique wines, unable to be produced anywhere else in the world.

The Tasmanian Wine Festival: Winter Edition is a chance to let down our hair, fill our glasses with a valourous red wine and embrace the cooler air.

🍇 SESSIONS
Saturday Afternoon: 12pm-4.00pm (AA)
Saturday Evening: 5.30pm-10.30pm (18+)
Sunday Afternoon: 12pm-5.00pm (AA)

💡 MASTERCLASSES
From the vines to the glass, wine making is a work of art in itself and we are offered a chance to learn from the Masters of wine at our intimate Masterclass sessions with some of the country's most creative and knowledgeable vintners and wine makers.

🎷 LIVE ENTERTAINMENT
With the Bamboos (Victoria) and local supports. Roving performers fill the space with a festive atmosphere as we gather around fire pits. Freedom is felt as we let go and dance to world-class live music, celebrate all things wine and embrace the wild winter season under the stars.

🍽️ FEASTING
Feast on delicious food: oysters, seafood, fire BBQ and local produce lace our plates as we indulge on the finest bites and experience why Tasmanian is a sought-after destination for foodies the world over.