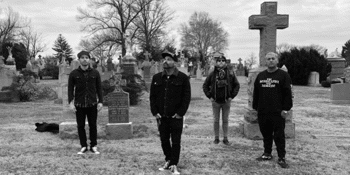 Bar1 Nightclub presents
Crazy Town
20th Anniversary Tour
Bar1 Night Club (Hillarys, WA)
Friday, 13 December 2019 7:30 pm
Worldwide number 1 chart toppers CRAZY TOWN hit Bar1 Night Club Hillarys for their 20th Anniversary Tour : Only Perth Show!
When the new millennium arrived the music industry was in the midst of a new music revolution. The free delivery via shared files online created a new "outlaw" brand, that would prove instrumental in the way music would be not just delivered but created. One of the breakout bands to not just embrace but help shift the tectonic plates of the music industry was Crazy Town. As one of the first hybrid brands, they brought a new ball into the game. Equal parts urban and suburban, Chevrolet and Bentley, they rolled onto the music scene with a slow build that erupted when a "Butterfly" entered the room. The two founding members, Seth Binzer and Bret Mazur were introduced to each other by WILL I AM of the BLACK EYED PEAS. Binzer brought in his long-time friend DJ AM and Crazytown was born.
The band was all the buzz in the industry, the talk of LA. Crazytown-mania created a classic Hollywood record label bidding war in which Columbia Records ultimately won. It was the Columbia/Sony worldwide reach which appealed the most to Crazytown and that reach had them touring the world and eventually garnered them a number 1 record in more than 15 countries, and selling more than 6 million copies of their first album, THE GIFT OF GAME. The success of their worldwide smash hit Butterfly in 2001 was inescapable and reached iconic status.
JOIN THE FACEBOOK EVENT PAGE – CLICK HERE
---
Entry to Bar1 Nightclub is only accessible via the main stairs. No disabled access.
Please contact the venue for disabled access information and venue staff assistance on event day - nightclub@iinet.net.au
---