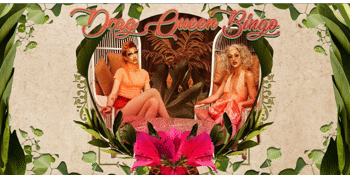 September 25th Drag Queen Bingo
Miami Marketta, Gold Coast (Miami, QLD)
Wednesday, 25 September 2019 6:00 pm
September 25th -
DRAG QUEEN BINGO // MIAMI MARKETTA
Who is ready for another FABULOUS installment of Drag Queen Bingo? We are turning things up this month with another huge lineup of entertainment.
Join
Natasha St. James
, and Special Guests as we combine Drag and 5 exhilarating games of BINGO together for the funnest and most hilarious night out on the Gold Coast.
Doors are open at 6:15 Marketta Bar and food opens at 5pm so you can get your table then grab some food and kick back and relax.
Seating is first come, first served.
Tickets include 5 games of Bingo!
Heaps of great prizes and give aways.
Photography by Key Witness Media
All proceeds will go towards Worongary state school & Worongary state schools P & C association building fund. All monies contributed will go towards our "cool school initiative" - all contributed monies go towards projects like the air conditioning installation for every classroom. We have completed phase 1. Aiming for phase two to be completed by 2020. We need you help! We have some of the hottest teachers and students attend our school....help show us we care by contributing to the air!