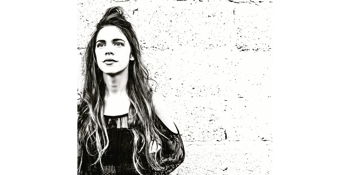 The Fyrefly
SON - SUSAN O'NEILL (Ireland)
The Fyrefly (St Kilda, VIC)
Saturday, 4 April 2020 7:00 PM
All the way from Co. Clare, Ireland, the prodigiously gifted Susan
O'Neill's soulful & husky-voiced performances are truly something to
behold. With a striking attitude, guitar, harmonica, trumpet and a loop
pedal, Susan delivers a timeless and powerful blend of the old soul with
a new edge.
Described as a 'ballsier Adele' by Hotpress magazine, a Florence and the
Machine esq voice by Pure M and tipped as the traces of Janis Joplin
reincarnate. SON has, so early in her career, picked up many fans including
U2s Bono.
She covered U2s Exit song for Hot Press magazine 30-year celebration of
The Joshua Tree. Bono, on hearing her version emailed her to express his
appreciation of her stark rendition of Exit.
Her performances are literally mind-blowing. The amazing range of her gritty
vocal, a highly emotional charged approach make for a truly unforgettable
musical experience.
SON gained a BA in Music, majoring in recording techniques and minoring in
the art of performance.
Since then has travelled the world sharing experiences and stages creating
memories with some of her favourite artists. Including Sharon Shannon,
Mundy, Paul Brady, Lisa Hannigan, Mick Flannery, Madness to name a few.
In an attempt to sum up her passion, she says 'Music is a feeling that we can
share, one that can dissolve and disperse our boundaries, I try to explore that,
in anyway I can, in its highest essence.'
"bluesy debut...showcasing her truly phenomenal husky voice, often
reminiscent of Amy Winehouse, Janis Joplin or a ballsier Adele"
- Hotpress
If you are looking for new music then you should seek out husky
singer songwriter Susan O Neill
- Hotpress
But the best moment of the night goes to long-term KKC singer Susan O'Neill, who delivers a dark, captivating version of 'Shine On You Crazy Diamond' - her voice extending beyond the reaches of the tent, leaving everyone blown away.
-The Daily Mail
"Not only is she a powerhouse vocalist, a talented musician, she also
knows how to get it down onto a track when it comes to the studio"
- Pure Mzine - One to Watch
Website son.ie - Sound cloud https://soundcloud.com/susan-o-neill
Tickets $30 plus bf;
Private Luxe Booth for six people $180.00
Any unsold tickets will be available at the door on the night for an extra $5
Doors open/ Dinner: 7:00 PM
The show starts: 8:30 PM

THE FYREFLY
The Fyrefly is St Kilda's superb new dining, music and entertainment room located just down the stairs at the Newmarket Hotel. Creature comforts meet sophisticated glamour, with outstanding facilities for the artists to play a huge variety of music styles including jazz, soul, funk, RnB, and even comedy.
OUR DINING EXPERIENCE
Aside from entertainment, an evening at The Fyrefly entails fine dining, top-shelf hooch and classy cocktails. We offer two or three-course dinner & show packages, or you can take your pick from our A La Carte Menu. Our menu showcases only the best locally sourced ingredients guaranteed to delight your taste buds.
CONNECT WITH US
Follow us on Facebook.
Learn more about The Fyrefly on our website.