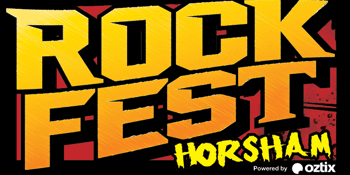 Mildura Entertainment presents
Rockfest Horsham
with Shannon Noll, The Choirboys, The Chantoozies, Paul Costa & one local Act
Sawyer Park Soundshell (Horsham, VIC)
Saturday, 8 December 2018 3:00 pm
The Rockfest is a concert featuring four of Australia's great rock bands on the one bill including the following artists.

Shannon Noll, Choirboys, The Chantoozies, Paul Costa, one local band, and now just announced, Reece Mastin.
Rockfest Mildura is stoked to announce that X Factor winner Reece Mastin will be added to the Horsham event on Saturday December 8th.
Reece is out to prove that his teeny bopper days are over with the release of his latest Rocking EP released on April 6th this year.
Suitcase Of Story's EP debuted at number one on the Australian Rock Charts.
After listening to the EP we can safely say forget everything you thought you knew about Reece Mastin.

The concept of the event is to provide first class entertainment in a safe environment, whilst showcasing the magnificent talent of these artists.

This event aims to cater for the 24 – 60 demographics, with its strong influences of Heritage rock and blues.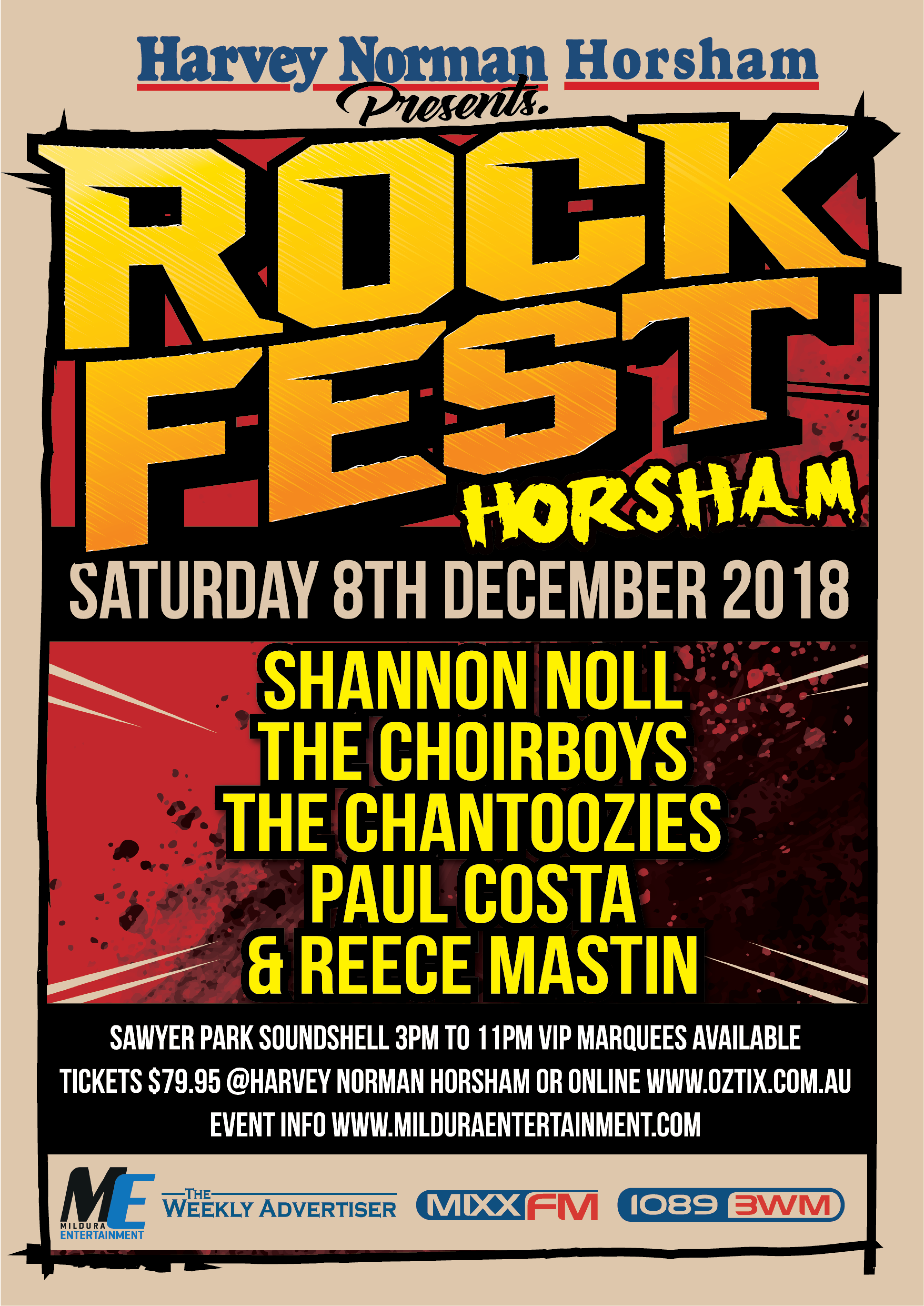 Please follow through here to read the conditions of entry to this event.