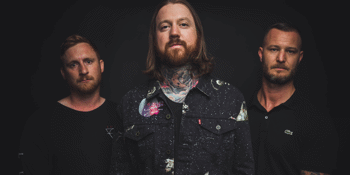 Black Sun Presents
UNI/VS
With Special Guests
Crowbar Brisbane (Fortitude Valley, QLD)
Friday, 6 March 2020 8:00 PM
UNI/VS (Universes) from Brisbane formed in early 2017. They hit the ground running off the back of their debut EP 'Deaths Door' in June wasting no time with a follow up release of their single "Upside Down" in
Dec 17.
After spending 2018 supporting international acts such as Silverstein, Come Back Kid, Stick To Your Guns, Being As An Ocean and some of Australia's best home grown artists such as Dream On Dreamer, Young Lions, Thornhill, Ocean Sleeper, Honest Crooks, The Brave and many more.
Since the release of their sophomore EP "Smile" their fan base has grown rapidly after touring the EP around Australia in early 2019. Their 2019 got even bigger when they proceeded to play sold out shows around the country supporting acts such as Dealer, Confession, Windwaker and Mirrors.
With having not released new music since September 2018, UNI/VS are very excited to for their release "Hellhound" that they describe as one of their best releases to date. To follow up the release of "Hellhound" they have decided to showcase the new single by going on an east coast tour in March 2020 hitting Brisbane, Sydney & Melbourne.