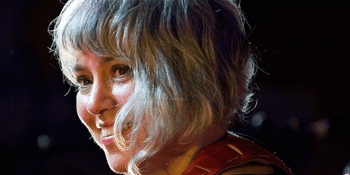 Farewell Kavisha Concert
Theatre Royal, Castlemaine (Castlemaine, VIC)
Saturday, 30 November 2019 8:00 PM
FAREWELL KAVISHA
She's returning to the west

Kavisha Mazzella, the much loved and admired musician, singer, songwriter, performer and choir leader, is leaving Castlemaine to return to her original home town of Perth.

The ARIA award-winning songbird will be deeply missed. But before she heads west Kavisha will perform a special concert at the Theatre Royal - a night brimming with her original and traditional Italian songs steeped in humour, poetry,
social justice and the spiritual.

Think of it as a Royal Command Performance, where Kavisha's fans from Castlemaine and afar can come together to honour her as an artist and for her great
community spirit in bringing people together around her music.

Oft quoted as having the voice of an angel, Kavisha will be joined by musical friends,
including Jack Norton (bouzouki and chittara battente - Italian guitar) and Matthew Arnold (violin) along with MC Jan 'Yarn' Wositzky. And there will be more!

So book early for what promises to be a grand Castlemaine night to farewell one of the great artists to make this town home.