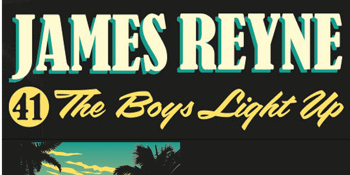 The Harbour Agency presents
James Reyne
With Special Guests Boom Crash Opera
Mansfield Tavern (Mansfield, QLD)
Saturday, 29 January 2022 7:30 pm
THE BOYS LIGHT UP, one of Australian Crawl's most loved songs, will turn the big 4-1 in 2021 and to celebrate, James Reyne will tour the nation paying homage to this enduring tune.

'The Boys Light Up' was written by James Reyne and featured on the album of the same name, released in 1980 on EMI. It was Australian Crawl's debut album and also featured 'Indisposed', 'Downhearted', 'Beautiful People', and 'Hoochie Gucci Fiorucci Mama'.

James and his incredible band of musicians are excited to be heading to Mansfield to celebrate it's Come-Of-Age - so bring all your bells and whistles 'cause they'll be BLISTERING the stage. There'll be thrills and there'll be spills as we fill that ROCKING cup 'cause those Boys are turning 41 so c'mon and light them up!!

Don't miss the opportunity to celebrate 41 years of 'The Boys Light Up' with James Reyne and his incredible band of musicians - grab your tickets now!