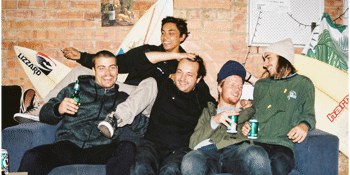 Rancid Eddie
Village Green Hotel (Mulgrave, VIC)
Saturday, 27 November 2021 8:00 PM
Friday 27th August will see RANCID EDDIE pulling themselves up from a pile of crushed-up beer cans and cigarette butts, to return to their Suburban roots.
After spending 2020 in lockdown recording their debut EP, 2021 is already shaping up to be a big year for the boys from Mount Waverley with their acoustic version of 'F*ck That Lady With The Chai Latte" and "Dry" doing the rounds on TikTok and YouTube. Killing it at a sold out Leadbeater Hotel, and a number of new music releases set in the pipeline for a release this year.
Be sure to get tickets early as this night not to be missed.