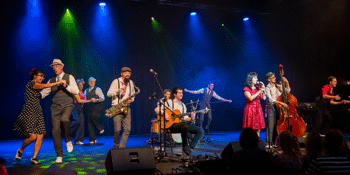 Offbeat Sounds
Swingin' at the Stirling Arms
The Stirling Arms Hotel (Guildford, WA)
Sunday, 15 March 2020 5:00 PM
It's the roaring 20's again, so dust off your zoot suits and dance shoes and get ready to swing with Swingin' at the Savoy!
Following their successful Fringe World performances, the band are bringing a fun jazz party to The Stirling Arms on Sunday, March 15, 5-7pm.
Prizes for the best dressed couples!