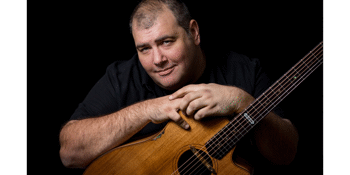 Palais-Hepburn
POSTPONED - Lloyd Spiegel
Palais - Hepburn (Hepburn Springs, VIC)
Saturday, 23 May 2020 7:00 pm
🔸Saturday, May 23rd 2020. 🔸Country / Blues 'n' Roots 🔸Doors 7pm. 🔸Show: 7:30pm - 11pm 🔸Presale: $25+BF. 🔸Dinner and Show: $65+BF Includes guaranteed seating. 2 course meal and a glass of wine.
Australian blues musician Lloyd Spiegel isn't here to change the world, just make it a little more bearable. As Lloyd celebrates his 30th year on tour in 2019, he can't recall a time before playing guitar. Picking up the instrument at age 4, Lloyd played his first professional show at age 10 and was touring the east coast of Australia at 12.
Lloyd has toured extensively throughout Australia, New Zealand, the United States, Canada, Europe and Japan, where he has performed at major festivals and iconic Juke Joints as well as supporting the likes of Ray Charles, Bob Dylan and Etta James on tour. His contributions to music have earned him myriad accolades, such as 2018 Album of the year Blues and Roots Radio Worldwide awards, Best Artist and Best Album at the Australian Blues Awards and being named as one of Australian Guitar Magazine's Top 50 Australian guitarists of all time.
In 2019, Lloyd releases his tenth album 'Cut and Run', the final part of an unexpected trilogy about personal redemption Lloyd didn't even realise he was writing until it was finished. Where previous albums 'Backroads' and 'This Time Tomorrow' had Lloyd asking questions and begging forgiveness for the sins of his past, on 'Cut and Run' he has found the tenacity to face the next chapter of his life.
Since 2004, Lloyd has been the world-wide demonstrator and premier endorsee for Cole Clark Guitars. Now a world famous Australian brand, Cole Clark design and build their instruments with Lloyd's hard- hitting style in mind and as a result he has been invited to perform at countless major guitar events and has been honoured with two signature model guitars, currently available in stores world-wide.
Press Quotes