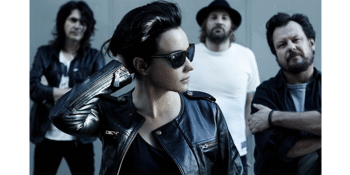 Kingscliff Beach Hotel (Kingscliff, NSW)
Friday, 22 March 2019 7:00 PM
Hot on the heels of the scorching new single 'Tonight', their first new music in five years, comes news that Baby Animals will perform at Kingsliff Breach Hotel 22 March 2019

'Tonight' is a welcome return from one of the country's most loved rock bands.

It is classic Baby Animals, featuring Suze's soaring vocals, Dave's trademark guitar crunch and a rumbling rhythm section.
It's Baby Animals 2018, a song about being there for a loved one, written by Suze after her father passed away suddenly last year.