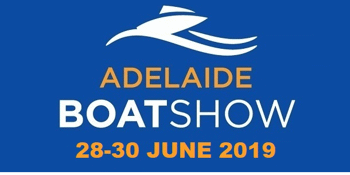 Adelaide Boat Show
Adelaide Convention Centre (Adelaide, SA)
Fri 28 - Sun 30 June 2019 10:00 am
Adelaide Convention Centre
Friday 28th - Sunday 30th June 2019
10am - 8pm (Fri & Sat) 10am - 6pm (Sun)

South Australia's most comprehensive boating show will this year take place at the Adelaide Convention Centre and remains the best place to see, choose and buy your next boat and all the gear to go with it!. From family runabouts and kayaks to fishing tinnies and inflatables, this show presents the best in recreational boating, new technology, and all the products and accessories needed to make your time on the water safer and more enjoyable. If you're looking for real boating advice and guidance from industry experts, plus a huge range of boats, fishing and water-skiing products all under the one big roof, don't miss this year's Adelaide Boat Show.