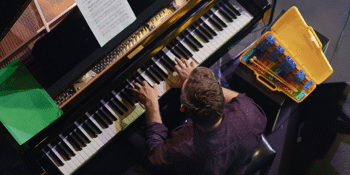 Lyric Lane Jazz Festival: Sunday Night Ticket - 3 SHOW PASS
Lyric's Underground (Maylands, WA)
Sunday, 19 September 2021 4:30 pm
5-6pm: Sean Little

Saxophonist Sean Little has been recording, performing and touring around Australia and internationally since 2007. He studied in New York with jazz greats such as Mark Turner, Chris Potter and Kenny Werner while completing his Master's degree at New York University. Sean has also been a lecturer in jazz performance at the prestigious West Australian Academy of Performing Arts since 2016. Sean is joined by Harry Mitchell on keys, Alistair Peel on bass and Bronton Ainsworth on drums.
6.40-7.40pm: Ricki Malet Trio

The Ricki Malet Trio will be drawing on all the musical influences and experiences that has made Ricki the musician he is today. He has performed all over Perth for the last 20 years with various bands and toured extensively around Australia, also performing in Europe, USA and Japan. You can expect to hear elements of modern jazz, hard bop, blues, free jazz and traditional jazz come together with energy, groove and group interaction. Featuring Ricki Malet on trumpet, Alistair Peel on bass and Bronton Ainsworth on drums, they will be unleashing music that is old, new & arranged or possibly deranged.

9.20-10.20pm: Harry Mitchell - Quiet Country

Quiet Country explores traditional country repertoire in an intimate, instrumental setting. Comprised of Harry Mitchell, Ben Vanderwal and Harry Winton, the trio revel in the simplicity of country music, tempered with the sophisticated textures and freedom of jazz.  The group is led by Mitchell (2018 Best Pianist, West Australian Music Awards), who has gone on to perform with notable national and international artists including Kate Ceberano, Charlie Watts (Rolling Stones), Katy Steele (Little Birdy) and Damien Leith. Harry's most recent album was released in 2020 with ABC Jazz.