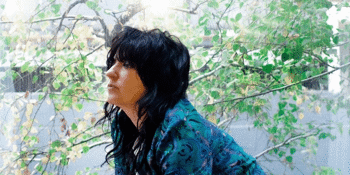 Canyon Bookings present
Tracy McNeil & The Goodlife - Album Launch - POSTPONED
with special guests David Schaak
The Milk Factory (South Brisbane, QLD)
Sat 28 March - Thu 1 October 2020 7:30 PM
POSTPONED EVENT INFORMATION
In light of the current crisis we're all facing, it's with heavy hearts we've decided to postpone our show at The Milk Factory in Brisbane.
We were SOOOO looking forward to celebrating the new album with you all, but we're working on a reschedule date ASAP, so stay tuned!
Please hold onto your tickets for use when a future date is set.
Like so many industries, musicians have been hit hard by this pandemic, putting a hault on all live income for the foreseeable future.
Thanks for all your support - take care out there and can't wait to see you soon when everything's back on track.
- Tracy McNeil & The GoodLife xxx
TRACY MCNEIL & THE GOODLIFE – 'YOU BE THE LIGHTNING' AUSTRALIAN ALBUM TOUR
Within the broad strokes of Americana music, Tracy McNeil & The GoodLife celebrate the release of their new album 'You Be The Lightning' with a national Australian tour.
Signed to Cooking Vinyl Australia, home to songwriter luminaries such as Lucinda Williams, John Prine and Patty Griffin, Tracy has refined her sonic palette and created a body of work that many believe is her finest to date.
Picking up at full speed from where they left off with the award-winning 'Thieves' (winner Best Country Album, Music Victoria Awards 2016), their latest single 'Catch You' was added to high rotation on Double J, ABC Country and ABC Local playlists, playing homage to Tracy's Canadian alt.country roots while flirting heavily with a shinier, unique pop sensibility she and her band The GoodLife have become known for.
Their live show has been described as 'fully realized, world-class country rock' and they've played many major festivals around Australia. Most recently they supported James Reyne at his sold-out show at the Corner in Melbourne and a coast-to-coast three-month tour of Canada.
"Already shaping up as one of the most promising local releases of 2020. McNeil's take on cruisy but heartened Americana is so accomplished; five albums in, she's making the absolute best music of her life… Pulling in some very heavy Fleetwood Mac vibes, adding a tiny dose of Gillian Welch-style song-craft, but still end up sounding like no one but themselves. Great songwriting, sympathetic production and perfect performances… Now is the time to get on board if you haven't already." Double J
"Tracy is a fearless and prolific talent who has carved her own path for a number of years, so we're honoured to now be part of the team. 'You Be The Lightning' is such a fine record; from the very first listen it was clear we had to be involved." Cooking Vinyl Australia
"A technicolour West Coast dreamscape: the sound of sunrise over cedars and noonday Joshua Trees and high desert dusk…" ✯✯✯✯ Rolling Stone
Presented by Canyon Bookings