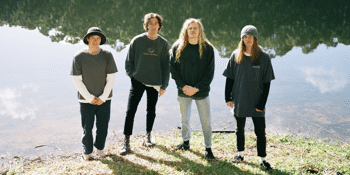 Select Music & Across The Road Music present
Great Gable - Tracing Faces Album Tour
with Special Guests
The Garage (Osborne Park, WA)
Friday, 9 October 2020 6:00 PM
Following a massive return to the live scene with their sold out album launch warehouse show, Great Gable are hitting the road for a string of dates across WA this Sept, Oct & Nov. Kicking things off at Wave Rock Weekender, the band will be touring their brand spankin debut album Tracing Faces. Due to current COVID-19 restrictions tickets for these shows are limited so get in quick.
"Tracing Faces shows all the makings of a band that are destined for big things, and if this is just the beginning, then boy we're in for a ride" - Mixdown Magazine
"Great Gable have smashed the art of the full length album on their first attempt." - Moments Passed (NZ)
This is an U18 event and is strictly alcohol and drug free.