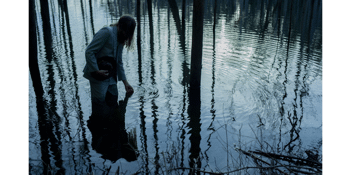 Karl S. Williams
The Bearded Lady (West End, QLD)
Friday, 13 March 2020 8:00 pm
Karl S. Williams announces new album Lifeblood available February 2020 with national tour dates.
As far as albums go, Lifeblood is the monstrous, all-consuming creative undertaking that now deserves to be heard - and like a lot of people, Karl is angry. Written and recorded against the backdrop of several turbulent years Lifeblood encapsulates both personal trials and the heartbreak of a society witnessing its own decay. The album touches on Trump-era politics, the ongoing proliferation of profit-before-people and growing disunity, disconnection and disenfranchisement in all corners.
"I feel it is necessary for any vital art to turn a mirror upon the society in which it is spawned. My belief is that ultimately a society is made up of individuals who think, feel and love - so maybe the best place to point that mirror is at the heart."
This is a people-powered project born of pure creative necessity - an approach that pervades the entire release as it is conducted entirely independently; a return to the basics. Karl S. Williams and his band will bring the album to the people with an expansive tour of regional and metropolitan venues from February to April 2020. Preferring smaller, darker rooms, each show on the Lifeblood tour will also feature an exhibition of Karl's ink drawings showcasing another side of this multifaceted artist.
For all who have something to say, rage to dissipate or creed to cry to the wind; this is perhaps the album to carry with you into the days that are to come. This is the music that keeps alight the flame of hope - and the chance to see this important work live should not be missed.
Lifeblood was imagined from its inception to be stripped back, live and visceral. It is the sound of a band playing together, the performances unhinged and unadorned. Recorded at Sing Sing, Woodstock (Melbourne) and Lovestreet Studios (Gold Coast) and produced by the band's drummer George Carpenter, the result is loud, raw, obnoxious and pulls no punches - capturing better than ever the band's electrifying live show. This is a fitting treatment for a selection of songs which are uncompromising in their emotional and lyrical weight.
The long-awaited follow up to Karl S. Williams' debut, Heartwood (2014), which garnered attention from music lovers across the globe, prompting several years of steady touring, Lifeblood is the move towards longevity as an artist, a songwriter and a human. With this offering, Karl cleanses the slate and redefines the terms of engagement. Lifeblood is ultimately an album of hope - a revolt against the powers that be and proof that with art and love, we shall overcome.
www.karlswilliams.com