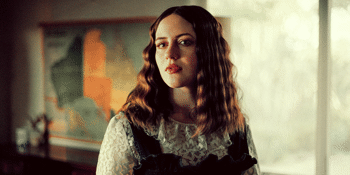 Select Music presents
CANCELLED - Eilish Gilligan - First One To Leave The Party EP Show
with Boleyn & Sarah Wolfe
Waywards (The Bank Hotel) (Newtown, NSW)
Saturday, 25 September 2021 8:00 pm
Eilish Gilligan and Select Music are proud to present two very special shows in Melbourne and Sydney to celebrate Eilish's new EP First One To Leave The Party. Featuring singles Up All Night and Get Well Soon, First One To Leave The Party is an aspirational collection of pop songs produced by David Haddad (Lime Cordiale, Montaigne) and featuring co-writes with Alex Lahey, Gab Strum of Japanese Wallpaper and Lachlan Bostock of mansionair. Colourful, wild, whimsical, melancholy and considered, the EP tells the story of the final party that Eilish attended before COVID-19 shut the world down - or at least, it tells the story of how Eilish wished that final party had played out…
Eilish is deeply excited to return to the stage with an entirely new live show, after spending a year perfecting her craft, streaming performances multiple times a week live from her bedroom through her Twitch channel. Dynamic, electrifying and expressive, Eilish's live show is one to remember - and these stunning new tracks, lauded by triple j, NME, Music Junkee and more, will stick with you long after you leave the party.
Image Credit: Jeff Andersen Jnr
TICKETING INFO
- Do not attend if you are feeling unwell
- All audience members will be required to sanitise & check-in upon entry to Waywards.
- Show will be limited to 110 to allow for social distancing.
The venue will be taking a number of precautionary measures to ensure patron safety, including:
- Hand sanitiser dispensers on entry and throughout venue
- Signage and social distancing markers throughout the venue
- Regular sanitising of the venue and full clean after each day.