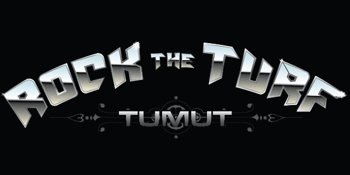 Rock The Turf
with Killing Heidi, Jack Jones, 19-Twenty + more!
Tumut Racecourse (Tumut, NSW)
Saturday, 23 March 2019 12:00 PM
Rock The Turf is back on the 23rd March, 2019 for its sixth year!!

Situated alongside the beautiful Tumut River in the leafy grounds of the picturesque Racecourse, Rock The Turf is fast becoming one of the region's premier events. With a full schedule of music from local and national artists to suit the crowds of all ages, a wide array of food & beverage stalls in attendance and a number of children's amusements on offer, Rock The Turf is a day out the whole family can enjoy.

Reforming in 2016 to celebrate their 20 Year anniversary Rock the Turf is pleased to announce that ARIA award winning band Killing Heidi will be playing their hits 'Reflector', 'Weir', 'Mascara' and many more.

Jack's back! After more than a decade in America, Jack Jones has returned home and will be playing at Rock the Turf! Jack was still a teenager when he found fame in Southern Sons, who became one of the most loved Australian bands of the '90s. Jack along with his band will be playing some of the Southern Sons biggest hits such as 'Heart In Danger', 'Hold Me In Your Arms', 'You Were There', 'Always And Ever', 'Waiting For That Train' and 'Lead Me To Water'.

19-Twenty will be back in 2019 to whip up a frenzy with their infectious riff and groove based blue-billy-grass-rockin'-roots sounds.

With many more local bands supporting, Rock the Turf will certainly be the live music event you won't want to miss, so whip out your diaries and make a date with Rock the Turf this coming March.

Tickets on sale 01/12/2018 at 10 am. 12 and under free.

Gates open mid-day for 10hrs of live music and entertainment!