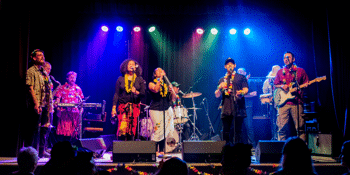 Boil Up | System Overload Album Launch
Saturday, 22 May 2021 7:00 pm
It's been a long time in the works but we have finally completed and released our latest album System Overload. To celebrate, we're having an album launch party and would love you all to come!

We will have CDs and a range of merch available at the gig! That's right—Boil Up t-shirts!!!

It promises to be a great night and we can't wait to party on with you all but remember, due to COVID-19 restrictions tickets are extremely limited so don't delay—get your tickets today!