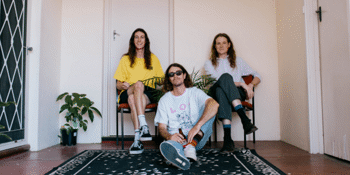 Pretty Uglys at Indian Ocean Hotel
Star Arcana & Circa the Sun + Sunsick
Indian Ocean Hotel (Scarborough, WA)
Saturday, 15 May 2021 8:00 PM
Saturday 15 of May - Indian Ocean Hotel W/ Star Arcana + Circa the Sun + Sunsick

With the release of their latest EP 'PARTY FRIENDS' hot off the press April 16, the Perth trio Pretty Uglys are hitting the road again to celebrate!!

After playing sold out shows over WA on their last tour as well as playing alongside Australia's favourites such as Ruby Fields, Pist Idiots and Spacey Jane the boys are more ready than ever to rip into some new shows!!