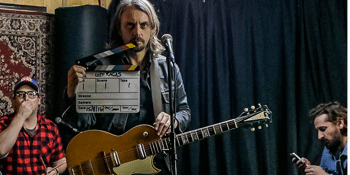 Code One presents
POSTPONED - Matt Walker & The Lost Ragas
Brass Monkey (Cronulla, NSW)
Sunday, 4 October 2020 7:00 pm
The kings of Australian Cosmic Country, the mighty Lost Ragas are Melbourne's own psychedelic supergroup. Born from backstage jam sessions, co-writes and an obsession with great songs and sounds, the band are a combination of voices, songs, vision and exceptional skill. Each member of the band offers a wealth of experience, and a bend towards the song's best interest. This may sound like a simple desire, but it's not as common as you might think.
Lost Ragas have been described as 'Cosmic Country' and it is true, they are quite at home exploring the more psychedelic realms of country music. You will hear songs of murder and alienation, songs of a love that was never known and songs of love that was a euphoric nirvana. Songs of friendship and even a song about a stunt motorcycle legend. Songs from a real place that have been fashioned into something poetic and powerful. When you have a song that can stand up on its own, it is surely the musicians' purpose to stay out of the way, do only what is required and allow it to do what it will. If you asked any of the Lost Ragas, they would all say that this is one of the true pleasures of being in the band. No one is stepping on anyone else. Unless, of course, that is what's required.
Melding soul, country, blues and psychedelia the band create a live experience that is renowned in Melbourne's music community. After the departure of founding member, Simon Burke, Lost Ragas have welcomed their newest member Haydn Meggitt to the fold.
Lost Ragas are… Matt Walker – Vocals and Guitar Aria Award for Best Blues & Roots Album 2000
Shane Reilly – Pedal Steel, Guitar, Vocals, Piano, Mandolin, String arrangements Tex Perkins, Voix D'Or
Roger Bergodaz – Bass Sime Nugent, The Ahern Brothers, Tex Perkins Producer of award winning album, Diamonds In The Bloodstream by Raised By Eagles
Haydn Meggitt – Drums and Vocals Ross Wilson, Vika Bull, Dan Sultan, Jimmy Barnes