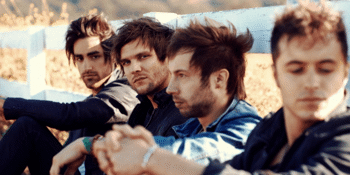 Destroy All Lines presents
Boys Like Girls
with guest Red Jumpsuit Apparatus
The Brightside (Outdoors) (Fortitude Valley, QLD)
Sunday, 5 September 2021 7:30 pm
RESCHEDULED TO SEPTEMBER 2021!
ALL EXISTING TICKETS REMAIN VALID, NO ACTION REQUIRED
For the first time in almost a decade, Boston-born pop punk outfit
BOYS LIKE GIRLS will be returning to Australia in September 2020 to perform shows in Perth, Adelaide, Melbourne, Sydney and Brisbane.
At these incredibly special shows, BOYS LIKE GIRLS will be performing their cult classic self-titled debut album in full, along with fan favourites from their stellar discography.
Their debut album was a career defining moment, catapulting the band to mainstream success with the singles "The Great Escape" and "Thunder" breaking into the Billboard top 10 singles charts with the album attaining gold certification.
If you've ever seen BOYS LIKE GIRLS live then you'll know why this tour is so special, and if you haven't, here's your chance to see why a BOYS LIKE GIRLS show is something you'll always remember.
BOYS LIKE GIRLS
are taking it back to where it all started giving their long-time fans a one-off special experience. Don't miss BOYS LIKE GIRLS perform their debut self-titled album in full + fan favourites