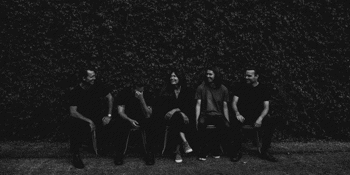 CASSIS
MAURICE FLAVEL'S INTENSIVE CARE + SPECIAL GUESTS
Four5Nine Bar (North Perth, WA)
Saturday, 20 November 2021 8:00 pm
Perth indie band Cassis, named after the sweet-bitter fruit, launched their debut album "Soul-Sterious" in June 2021. Later this year the band will release their follow up recording which includes the songs "Cut", "Shut-out", "We tried" and "Ecstasy".
Formed in 2014 by vocalist Véronique Ramén and guitarist Jonathan Edwards, the band transitioned from acoustic to electric in 2017 with the addition of drummer Warren Hall and bassist Sebastian Davidson and saxophonist / keyboardist Tim Newhouse.
With songs performed in French and English you'll hear dark psych-rock sounds / soul-searching big beats with sparks of grungy jazz.
Ode-like and lyric-laden, Cassis' songs are cut and drawn from the art of longing and the deep trenches of love.
Their music is influenced by a broad range of musical genres and artists "We find inspiration around us by what we see, feel, hear and live"
Cassis is currently working on its next recording which is to include "Silver Pistols", "Still Love" and "This is how we grow".