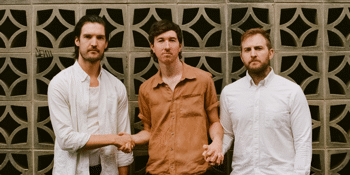 Road Agent Touring , New World Artists & The Zoo Brisbane
ARSE
TBC
The Zoo (Fortitude Valley, QLD)
Friday, 14 May 2021 6:30 AM
RSE are flying the ragged flag of genre-bending Australian punk. Their Quietus-approved, Primitive Species debut album was a slow-burning shot in the arm, followed closely by a crushing split 7" with noise duo Party Dozen in 2018. 2019's Safe Word EP doled out more of the live-wire guitar work, sledgehammer rhythms and paint-stripping production which has become the trio's signature.

Their timeless spin on the genre isn't lost on the old guard or the new, having ripped rooms apart for Cosmic Psychos, Amyl and The Sniffers, No Age, and These New South Whales in 2019 alone.
With a full-length release slated for the rear-end of the year, ARSE is truly a band on fire.

Check them out May 14th at the Zoo.