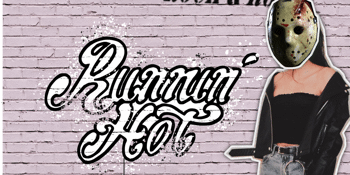 Runnin' Hot, BRAND + Exports at The Last Chance
The Last Chance Rock & Roll Bar (North Melbourne, VIC)
Friday, 10 December 2021 8:30 pm
In a night of high octane chaos presented by Runnin' Hot (FKA Butt Bucket) from Frankston, you're guaranteed to be hit with raw, uncut noise without the bullshit
Opening the evening to open your ears and pollute your mind is 'BRAND':

certified noise pollution from Preston to Brunswick to the central business district of Melbourne city. BRAND Songs are often heavy-leaning guitar riffs and grooves dripping with distortion and positive nihilism.
Keeping you on your toes in the thick of it all is Exports from Melbourne's north east.